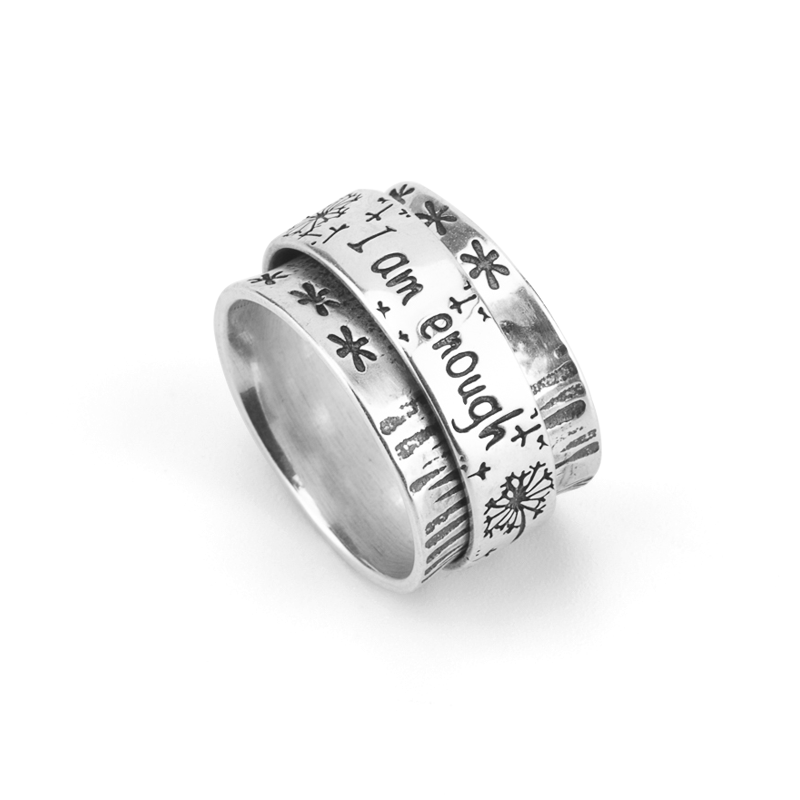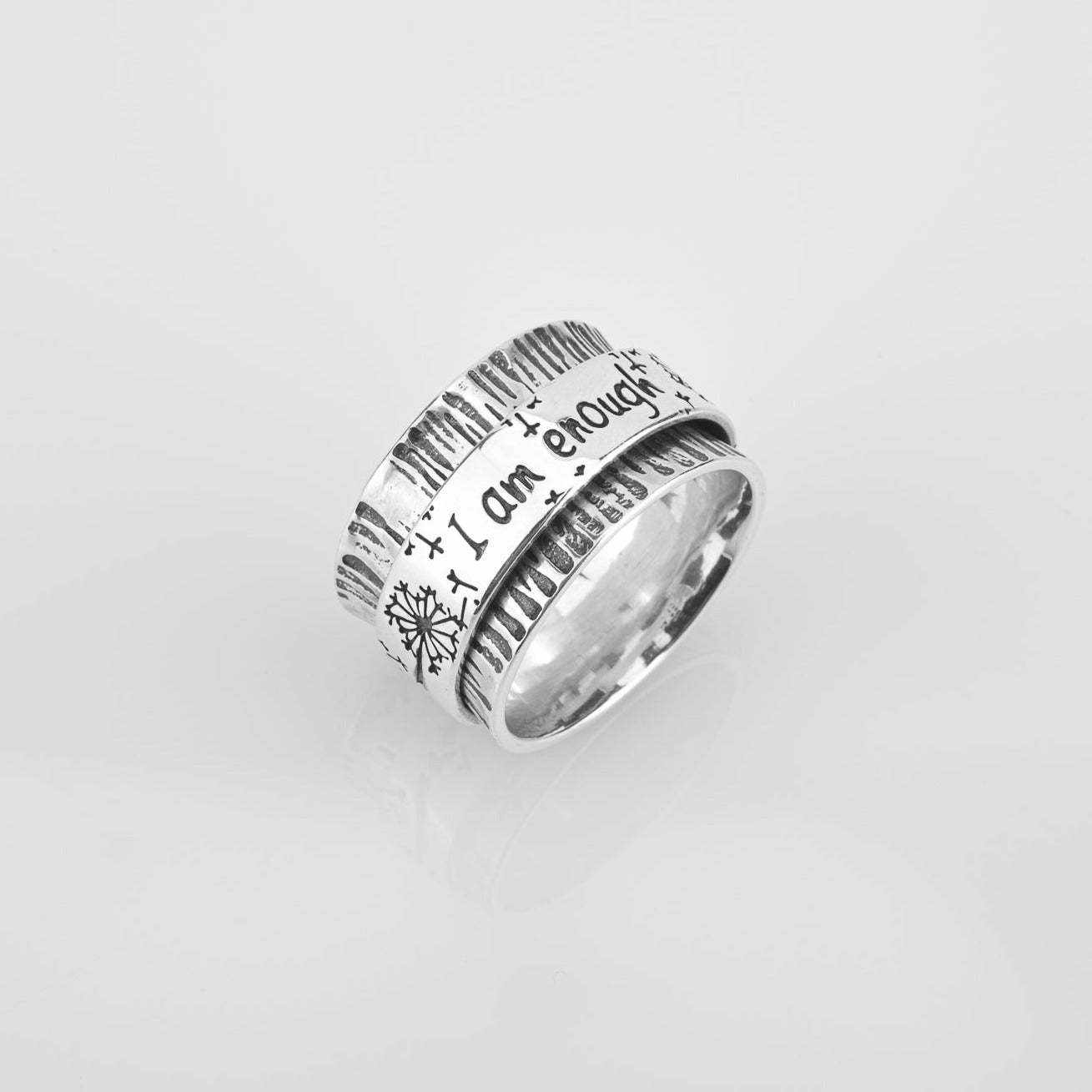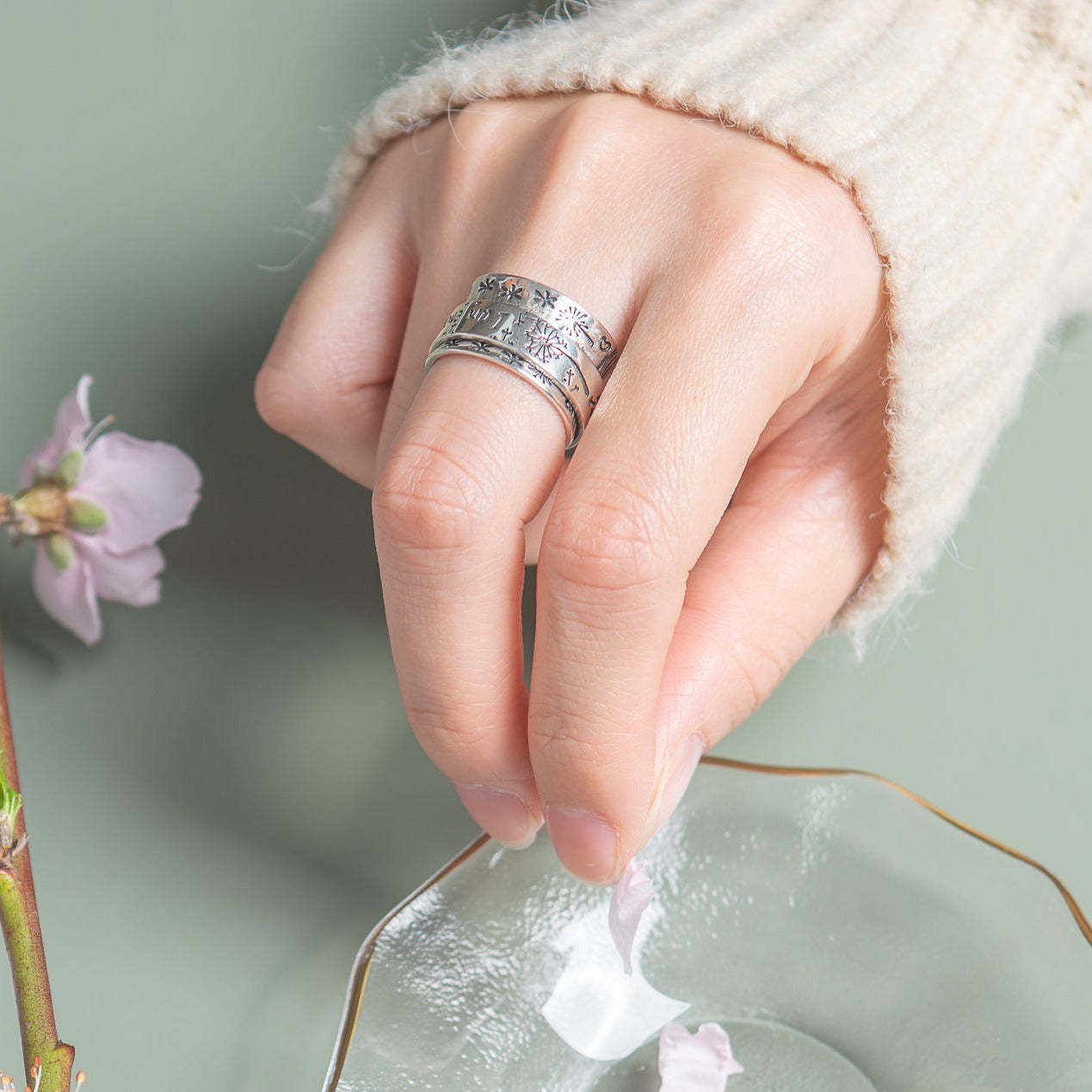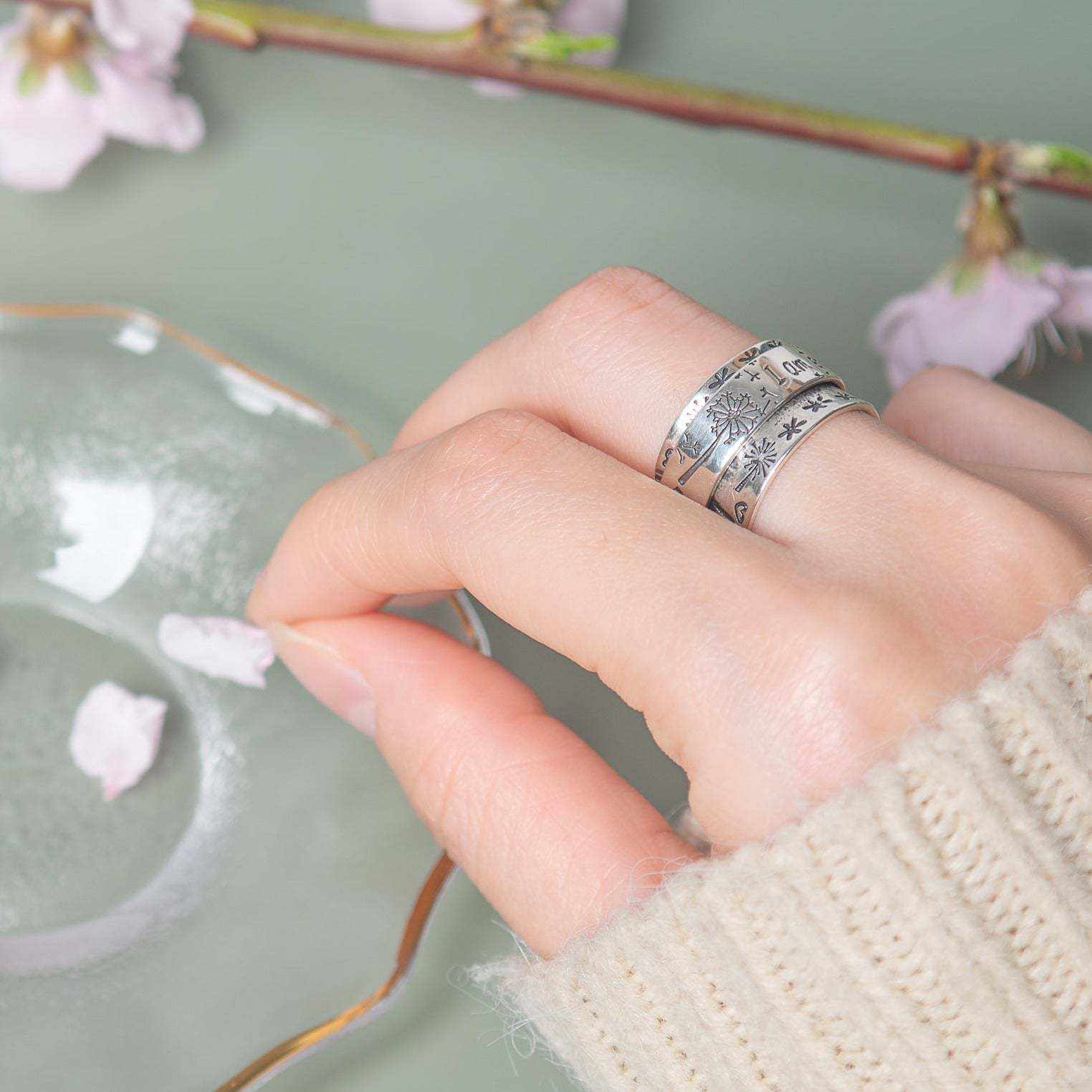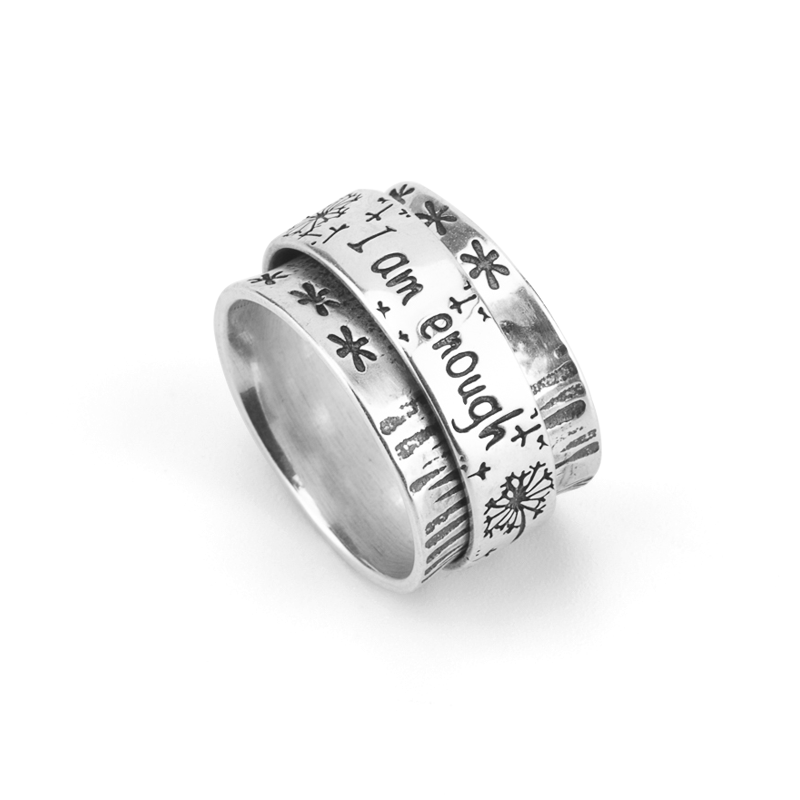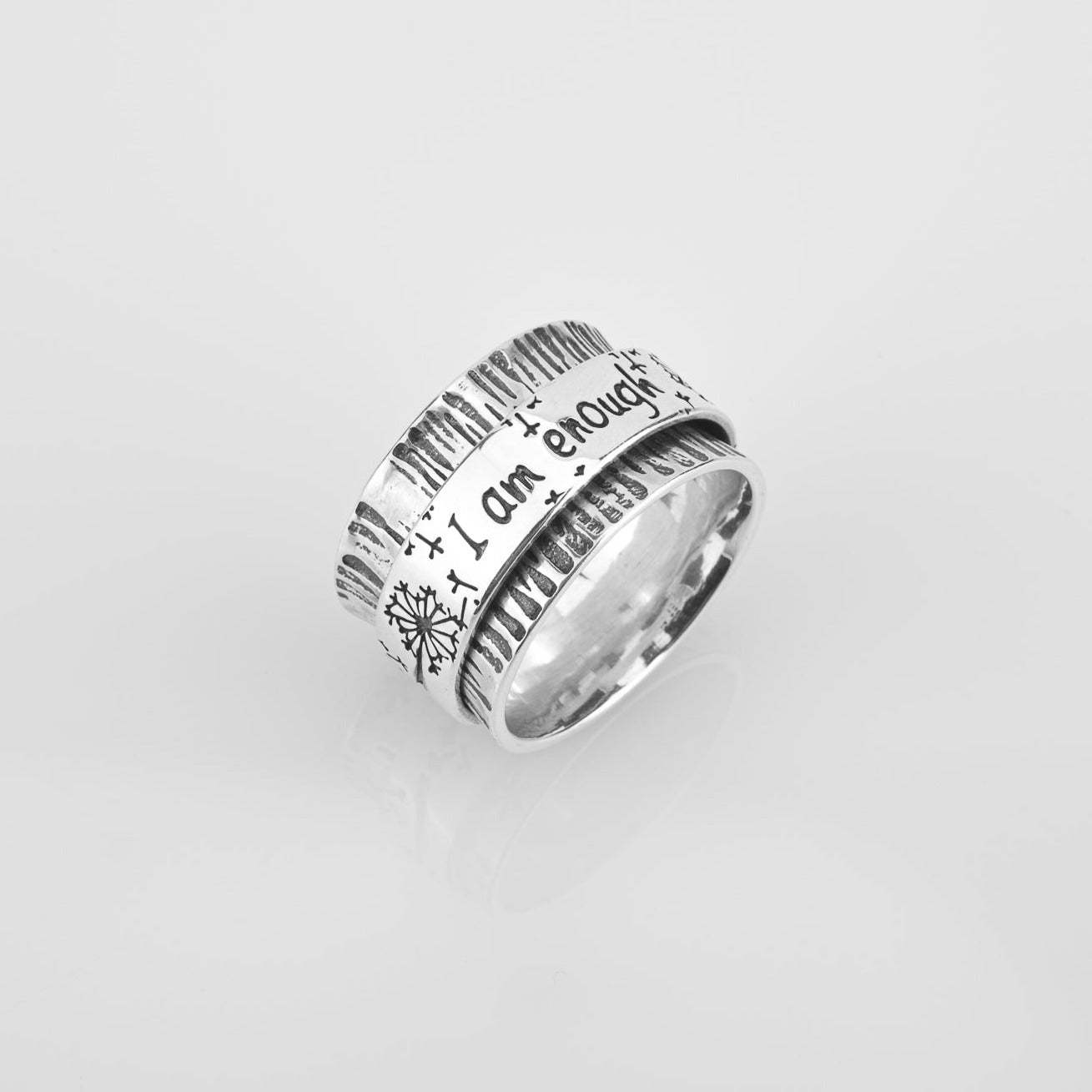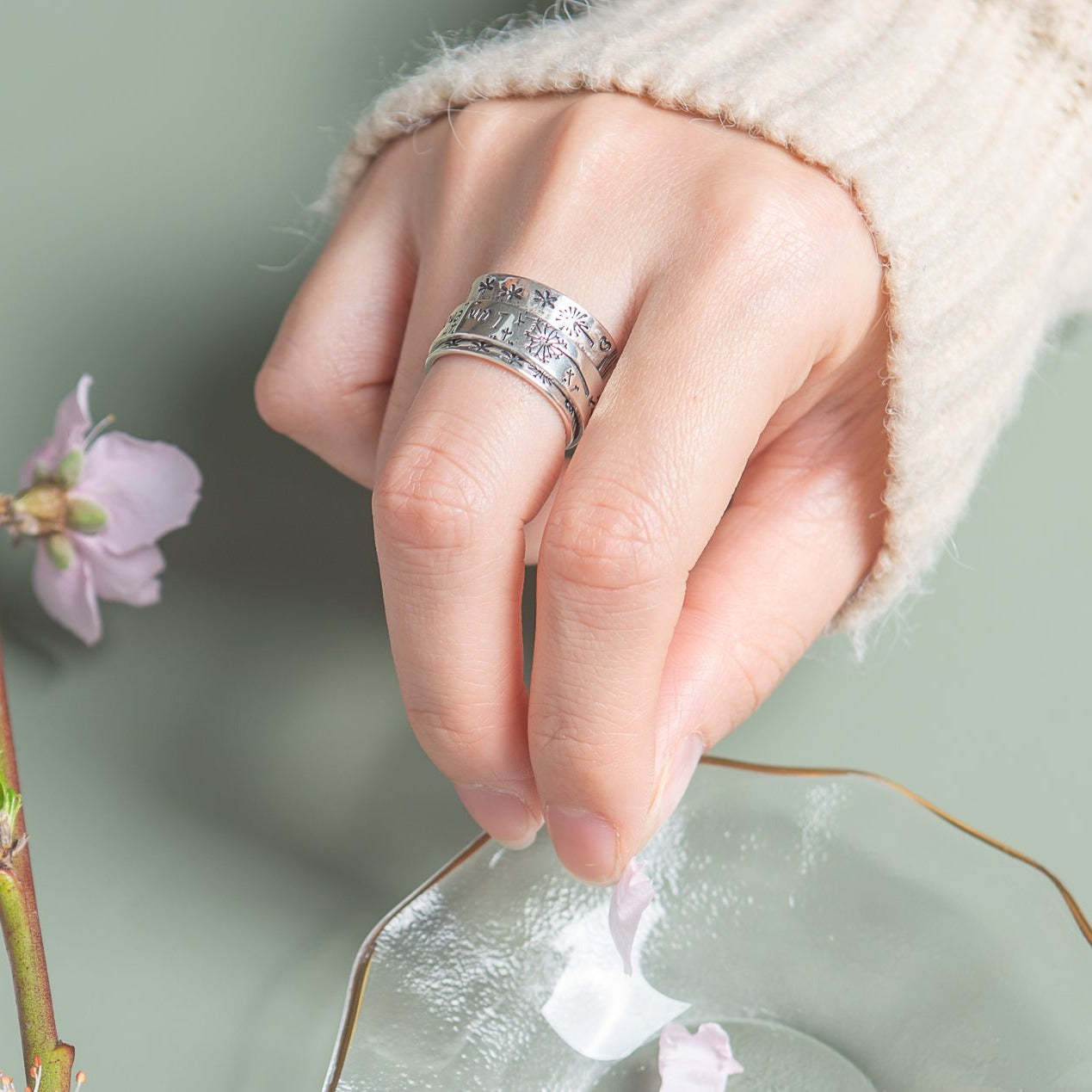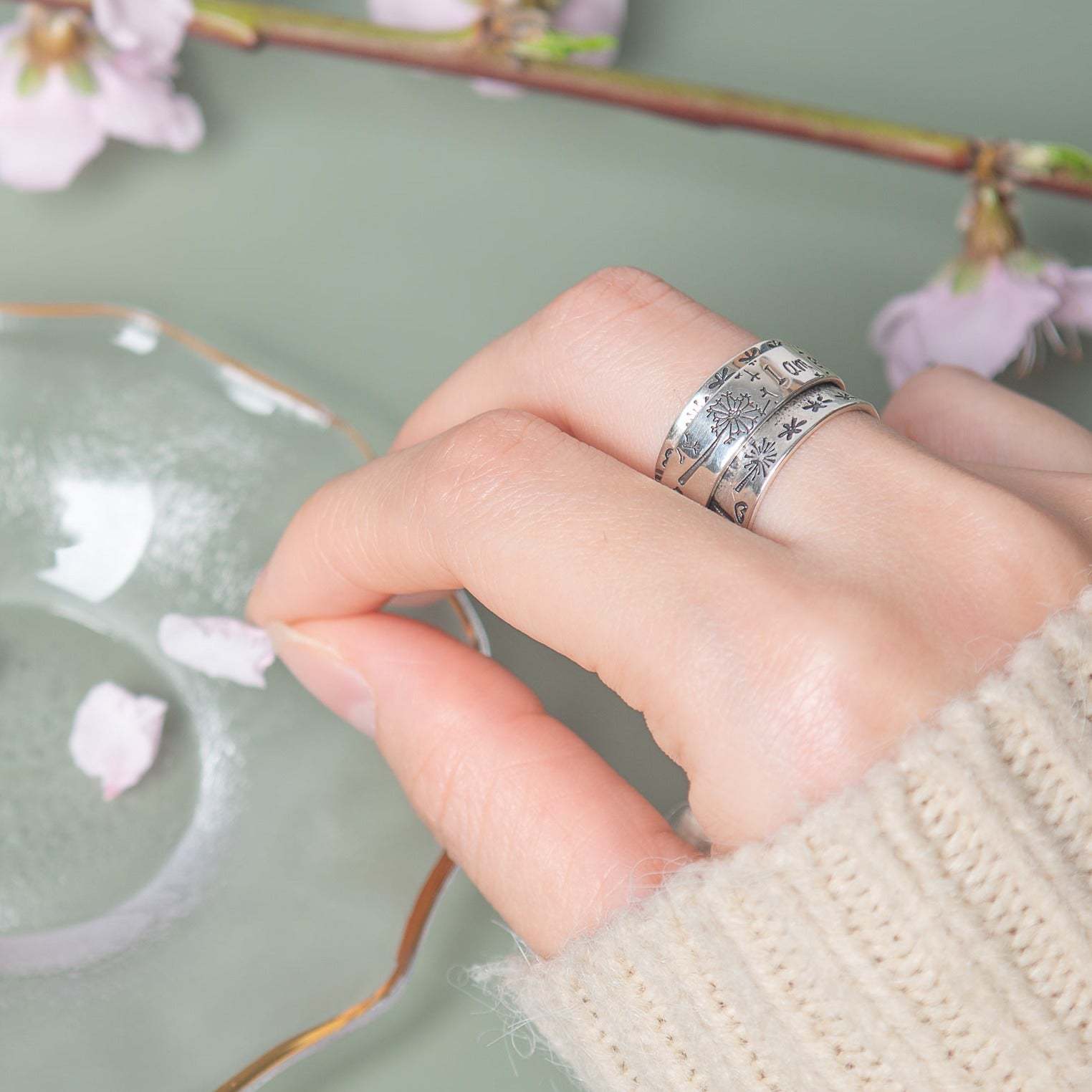 I am enough Spinner Ring Anxiety ring, designed to help you feel more at peace with yourself
description

This anti stress ring will help you everywhere while being gorgeous, and without distracting your surroundings.A lifesaver For any natural ring! Meditation rings have meditative, anxiety-relief, and calming effects.

Comfort fit with no sharp edges, Made of 316L Steel with One spinning bands .
This anti stress ring is made true to size with extra room to accommodate the swelling of fingers, which guarantees high comfort throughout the day.

All our rings are handmade and crafted exclusively in our Energy Stone artisan studios.They are delivered to you ready to be gifted, complete with a charming ring box and an embossed silver cleaning cloth.

Always get exactly what you expect.

I am Enough Spinner Ring Highlights:

Shipping Production time:

Your order will be handled as soon as we receive the customization details, it takes about 1-3 business days to be produced and sent out. Delivery usually takes 3-7 business days.
shipping

Free shipping for orders over $49

You can choose the shipping method during checkout:

Standard shipping: $7.99

Arrives 7-15 business days after the production time

Express Shipping: $29.95

Delivery 4-6 business days after the production time
What is an Anxiety Ring?
It is the most discreet, simple and effective tool used by thousands of people to help them and their children manage stress & anxiety.
Some use it during meetings. Some give it to their kids to use at school. Either way we know you're going to be over the moon with your new Anxiety Ring.
Why We Need One?
Anxiety control-The ring uses a combination of a subtle hum during spinning and the light vibration of the bearings to slow your mind and reduce overthinking.
Focus-Bring yourself back into the moment by flicking the outer ring to begin a spin, and slowly coming down to rolling the ring in time with your breathing.
Discreet-Being in public can cause increased levels of stress, and most don't like to pull out a larger fidget toy for all to see. The Anxiety Ring is a subtle and quiet way to calm yourself.
In the Anxiety Ring Official Store, you will find:
We strive to provide the best customer service possible by answering any questions you may have about our product, shipping, or payment options. Please feel free to email us at [email protected]. We want you to be satisfied with your purchase and we hope that you will come back soon!